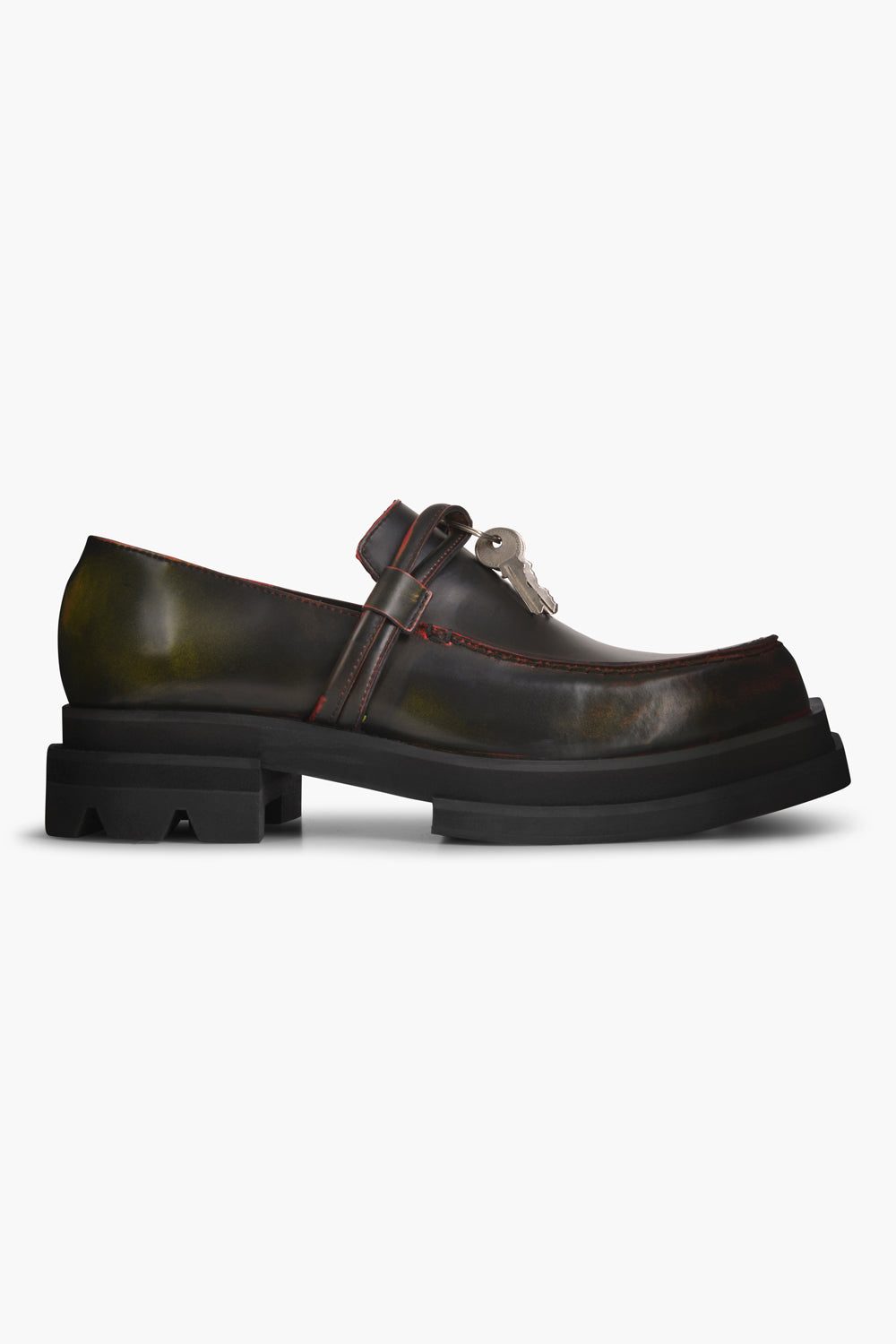 LOAFER LOCK RED ABRASIVATO
Description
MODEL MEASUREMENTS
Loafers with lock and keys. Hand painted leather is finished with an abrasivato technique to highlight toe detail.
- Made in Portugal
- Upper: 100% cowhide
- Sole: 100% rubber
Following the UK's exit from the EU on December 31st, 2020, kindly note that orders placed from outside of the UK may be subject to customs fees by your home country.
As a UK-based company, our aim is to guarantee that you are well-informed regarding potential customs charges.
PARTICK MENSWEAR
Height – 1.90cm / 6'3
Chest – 85cm / 33''
Waist – 76cm / 30''
ABDU MENSWEAR
Height – 182cm / 6'0
Chest – 83cm / 33''
Waist – 76cm / 30''
LU TAO WOMENSWEAR
Height – 1.77cm / 5'10
Bust – 82cm / 32.5''
Waist – 58cm / 23''
WILL MENSWEAR
Height 187.5CM/6'2
Chest 88.5CM/35''
Waist 70.5CM/28''